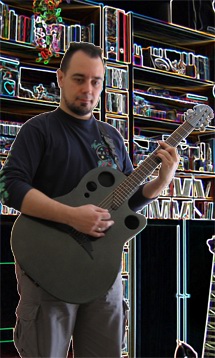 Sometimes happens that particular songs remain so obsessively impressed in my mind, to the point they force me to play them for years and years. Recently, I've found a cure for this 'disease': making a movie of that song is a great relief :-)
In no way, however, I try to reach perfection when I'm doing a video recording session, because time at my disposition is so unluckily few that in much cases the first or second take is good enough for me. Well, I do it for fun not as a professional. Then, you'll observe some videos much better than others (talking of my execution). Again, minor time to rec equal worst result.
If you wanna watch a clip you must expand its section, revealing video player, by clicking the title.
My videos are also published on my

channel. If you too have an account you may add me to your contacts or your subscriptions and you'll be notified when I publish new videos.

Two To Tango (Al Di Meola)
I hope that Al Di Meola could forgive me and excuse my attempt to play one of his wonderful songs. Di Meola is one of greatest guitar players of all times, perhaps the greatest. This masterpiece joins togheter several Di Meola techniques, one of which is the partially muted strings on about half the notes played.

I wish to dedicate this musical effort to: my wife Monica (it's a mandolino !?), Corrado Paonessa (my greatest maestro), Jack Raia (from Sicilia), Francesco Fareri (a great guitar player).

For guitar players, that's how I did it: no tabs, no videos, all played notes exclusively found by my ears. And the backing piano ? Well, I have used a Fast Fourier Transform (FFT filter) on frequencies around 440 hz to remove Al guitar from the original song and get the piano :-)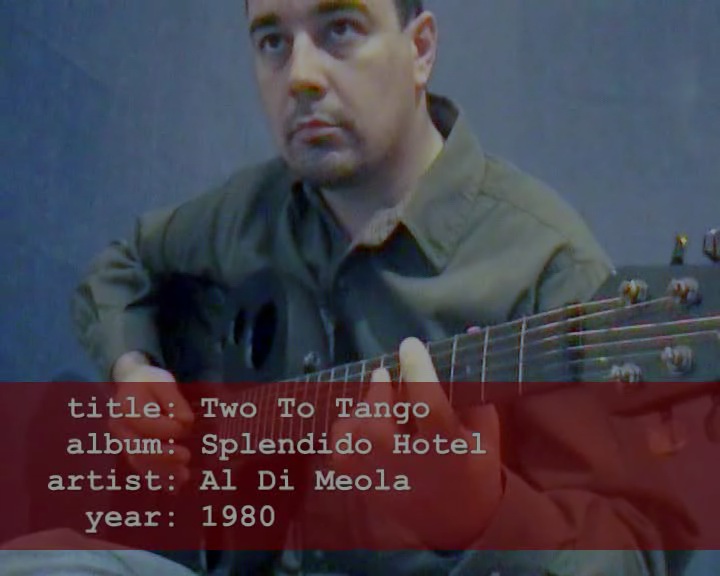 If the video player doesn't appear, you will need
Adobe Flash Player
and a Javascript enabled browser.

A Night Away (Pat Metheny)
A tribute to Pat Metheny, one of the greatest musicians of all times, that astonished me with his wonderful pieces and that amazed me infinitely at Live In Frascati (15-07-2007).

Also, this very first minute from his 'A Night Away' (Metheny Mehldau Quartet - 2007) is a test-field for my Ernie Ball MusicMan JP6, an extremely versatile guitar to play rock, metal, prog and more, but probably not intended originally to play jazz or fusion...

...after half an hour in doing setup of volume, tone, effects, humbuckers this is the result: judge yourself and enjoy it !!!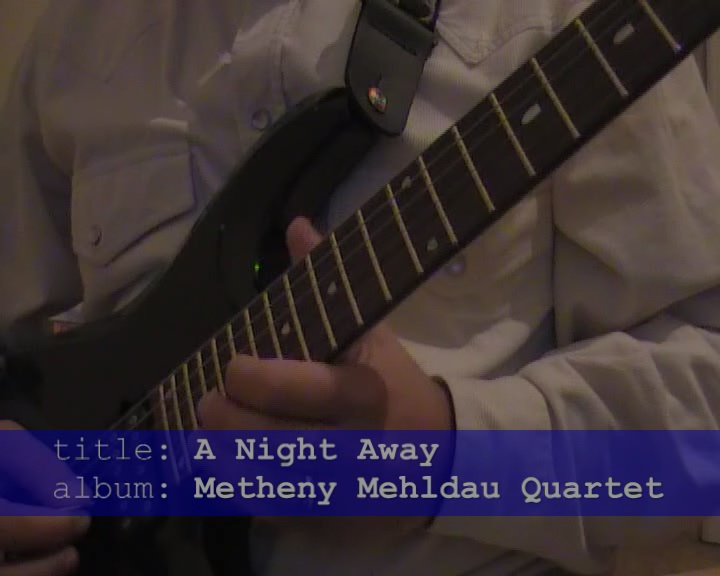 If the video player doesn't appear, you will need
Adobe Flash Player
and a Javascript enabled browser.
Circles (Joe Satriani)
First trial to play a song with my Godin LGXT... and the rocker soul inside of me awakes !!!

Sorry not perfect, but I've so few time available for recording :-O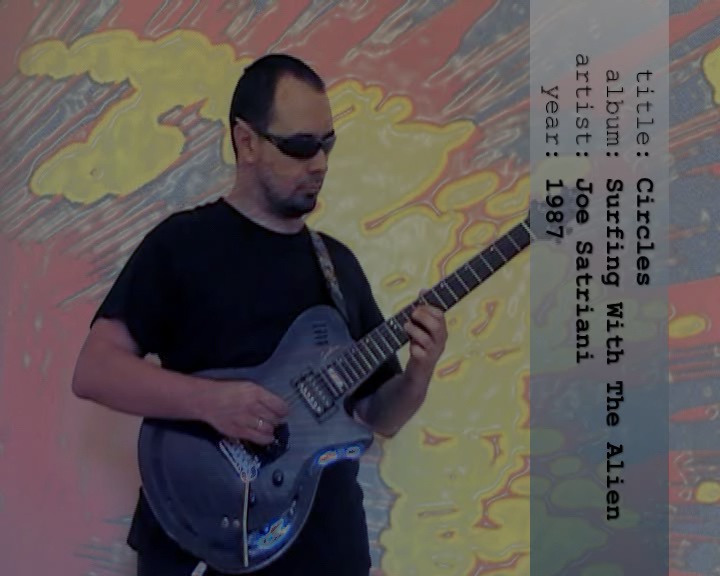 If the video player doesn't appear, you will need
Adobe Flash Player
and a Javascript enabled browser.

Santa Café (Acoustic Alchemy)
An extract from "The New Edge" album arranged for two guitars (the rythm guitar is like a "medley" of original rythm guitar, bass and percussions)...

...some mistakes, but who cares ?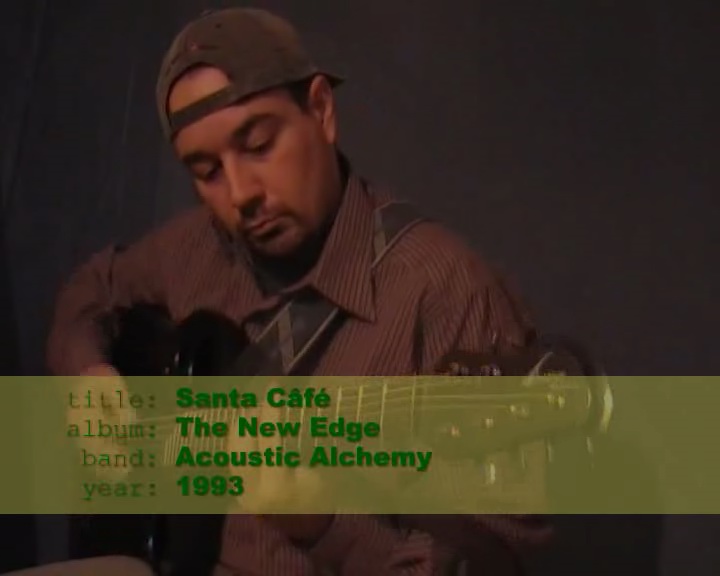 If the video player doesn't appear, you will need
Adobe Flash Player
and a Javascript enabled browser.

Mood For A Day (Yes)
A great piece from Yes' album Fragile arranged for one guitar and performed with an hybrid technique (picking and fingerpicking together)...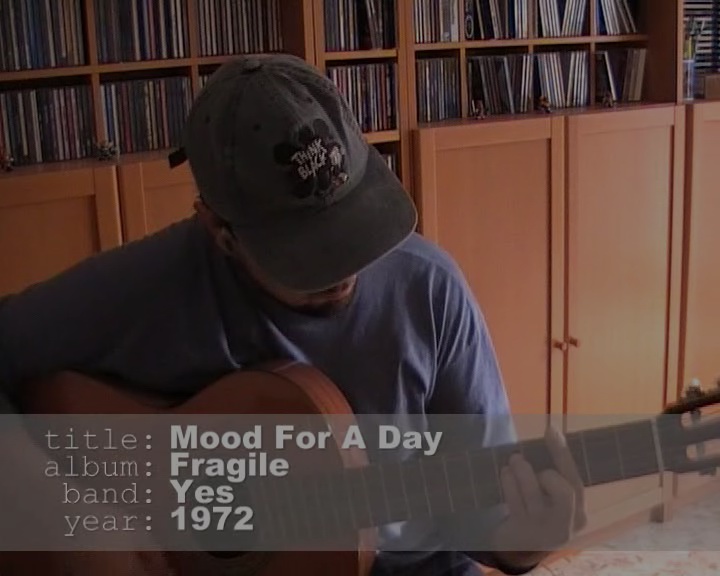 If the video player doesn't appear, you will need
Adobe Flash Player
and a Javascript enabled browser.